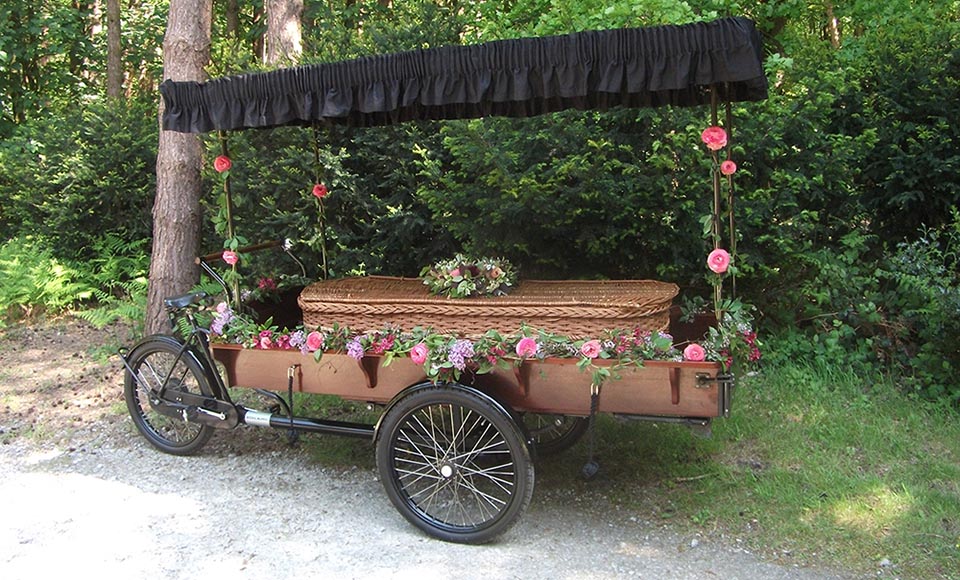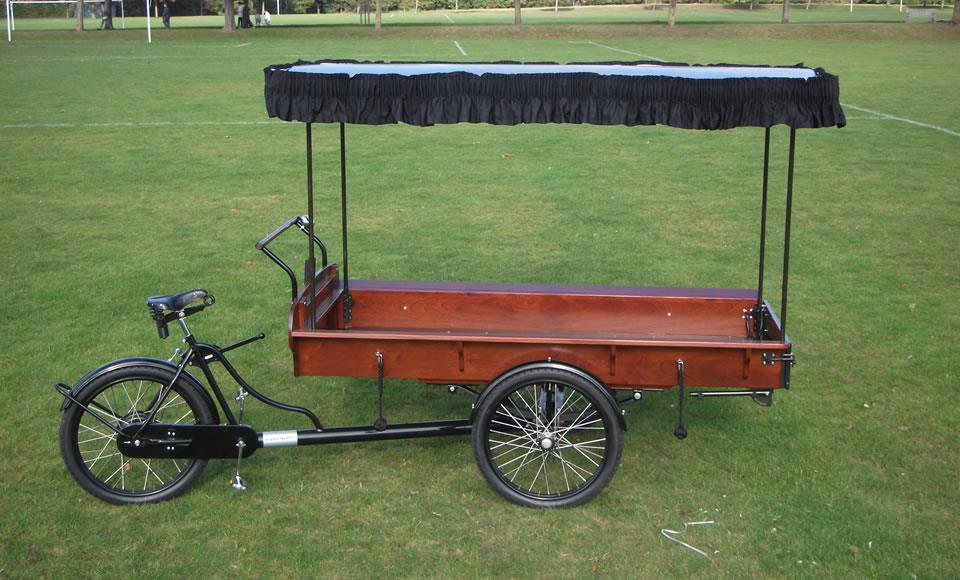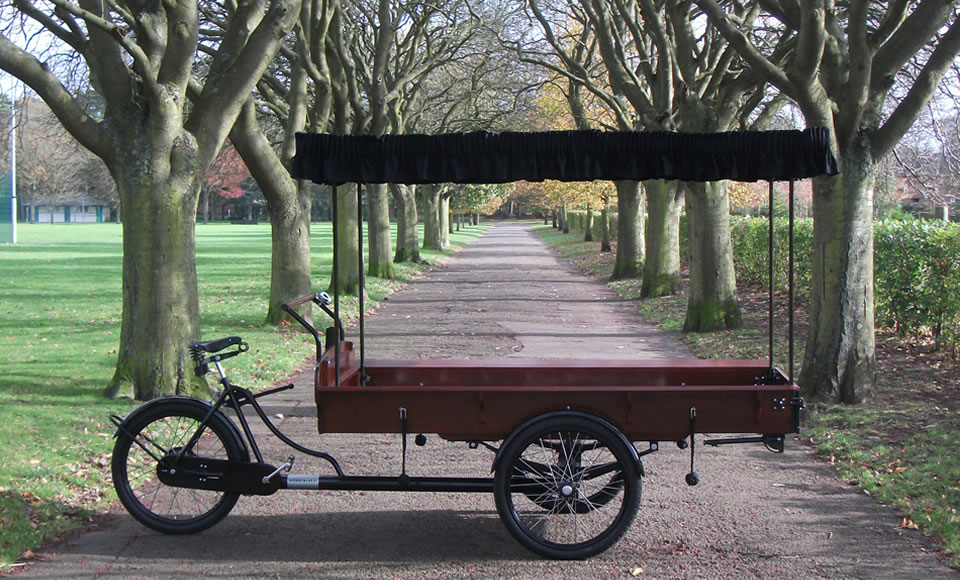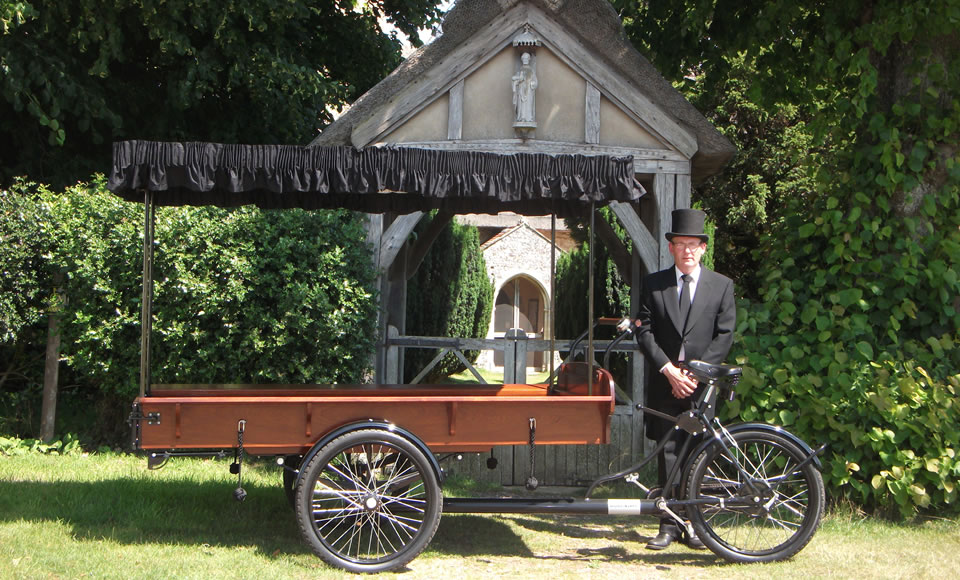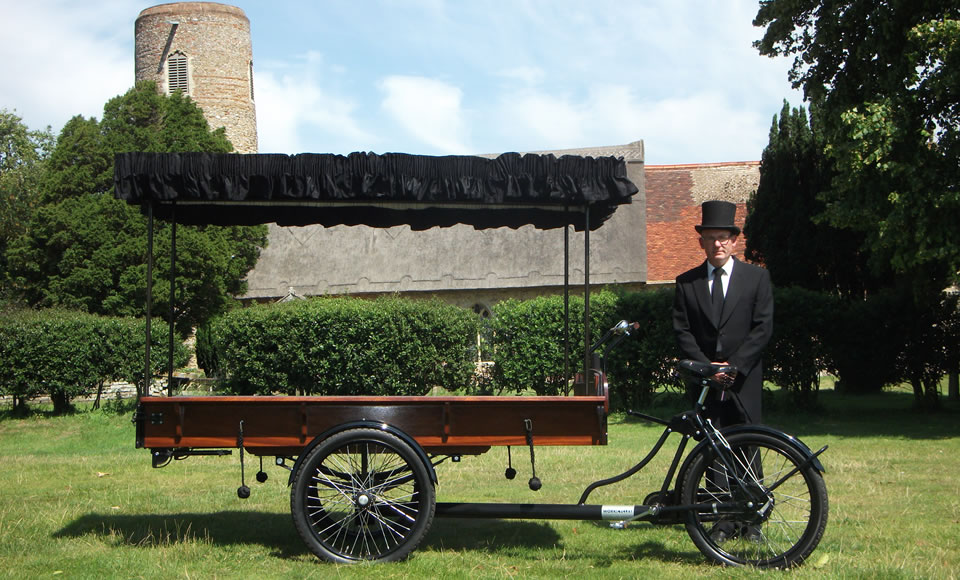 Welcome to Bicycle Funeral Hearse
The Bicycle funeral hearse offers the choice for keen, professional or occasional cyclists to have their last journey by cycle, rather than by petrol or diesel power. It would also compliment an eco-funeral or provide that "something different".
Specifically built by Workcycles of Amsterdam the bicycle hearse is solely pedal powered. It is based on a traditional Dutch design. The Dutch landscape is flat so long or steep gradients are not possible for the bicycle funeral hearse.
The bicycle funeral hearse is based in East Anglia but is available further afield if required. It is provided with an operator but can be pedalled by a member of the family or a friend but a practice ride is recommended.
Gallery